Wintertime in China is notorious for bad air quality, with terrifying, off-the-chart AQI numbers. So, to combat this dangerous air issue this winter, we at MAYA and MAYITA have been working since the summer to ensure this winter would be different. We decided to up our air purification game and invest in new commercial air purifiers to give our customers and staff the best possible start to the New Year: a breath of fresh and healthy air.
These new machines are from QleanAir, a Swedish company that produces its machines in Germany. They are specifically designed to clean 99.9% of all airborne contaminants and pollutants, promising to drastically reduce hazardous PM2.5 levels and more importantly, more dangerous 0.3 μm particles.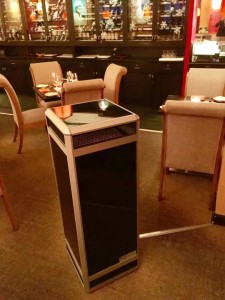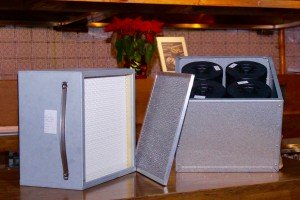 As a business-to-business company, QleanAir products are not available for people to have in their homes, but are available for businesses to purchase. We installed 5 of these air purifiers in MAYA and 2 in MAYITA – the first restaurants in China to be fitted with this optimized system. Each restaurant will also have a reader to measure the indoor PM levels, which will be visible to customers. And with each unit costing 40,000rmb, we are truly invested in the good health and wellbeing of our customers and staff – there's no expense too high for good health!

But this is just the first step for us in the air purification quest. Over the next couple of weeks we will be working around the clock to ensure MAYA and MAYITA are properly set up to keep the indoor air as healthy and particle-free as possible. We want our guests to know that when they are here, they are dining in one of the cleanest and healthiest environment possible in China. Stay tuned for further updates.
If you want to learn more about MAYA and MAYITA's QleanAir program, contact Miguel@cosmogroup.cn.
To find out more about QleanAir and its products, visit their website:
http://www.qleanair.com