There's no better way to celebrate Easter than with family, friends and Mexican food! MAYA will go all out this Easter to lay on a fantastic array of delicious foods.
有家人、朋友一起加上墨西哥食物,没有比这更好的方式来庆祝复活节!玛雅将全力以赴为这个复活节献上一系列神奇美味的食物。
Eggs Benedict On a Corn Muffin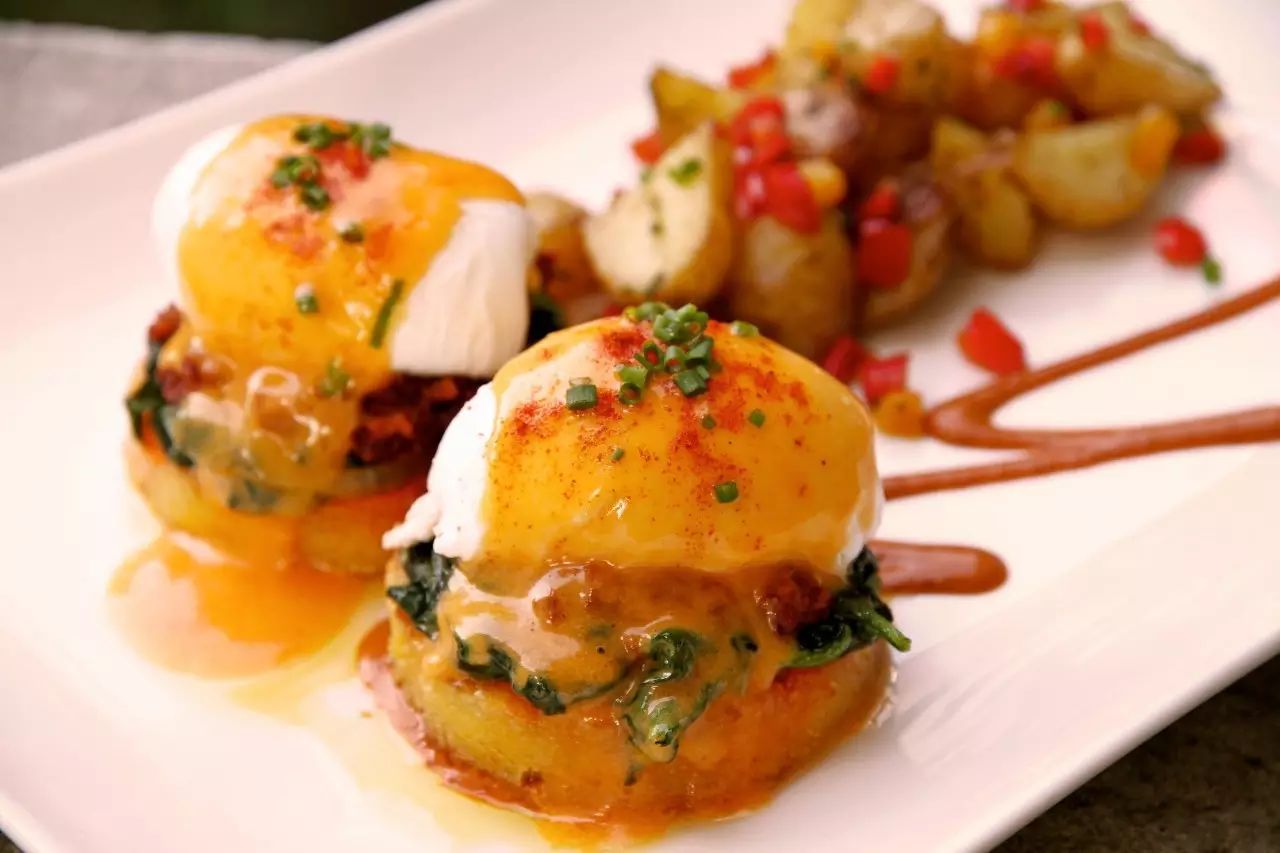 On Sunday, April 16 from 11am-4pm MAYA will be hosting their annual Easter Brunch Buffet. For just RMB175 per person, you can enjoy an impressive appetizer and dessert buffet, as well as one choice from the a la carte main courses, which range from Chorizo Scotch Eggs with watercress, roasted potatoes and chipotle hollandaise; to crispy cod-cake with a poached egg, spinach and chili hollandaise; to Buñuelos with palm sugar syrup, whipped cream and fresh fruit salsas.
4月16日周日上午11点到下午4点,玛雅将举办一年一度的复活节午餐自助餐。仅175元/人,你就可以享受一个令人印象深刻的开胃菜和甜点自助餐,另又可以按菜单单点一个主食,包括自制肉米炸鸡蛋和西洋菜、烤土豆、辣味荷兰汁;香脆鳕鱼饼和水煮蛋、辣味菠菜荷兰汁;墨西哥脆饼和棕榈糖浆、鲜奶油以及混合新鲜水果等等。
Smoked Salmon with Asparagus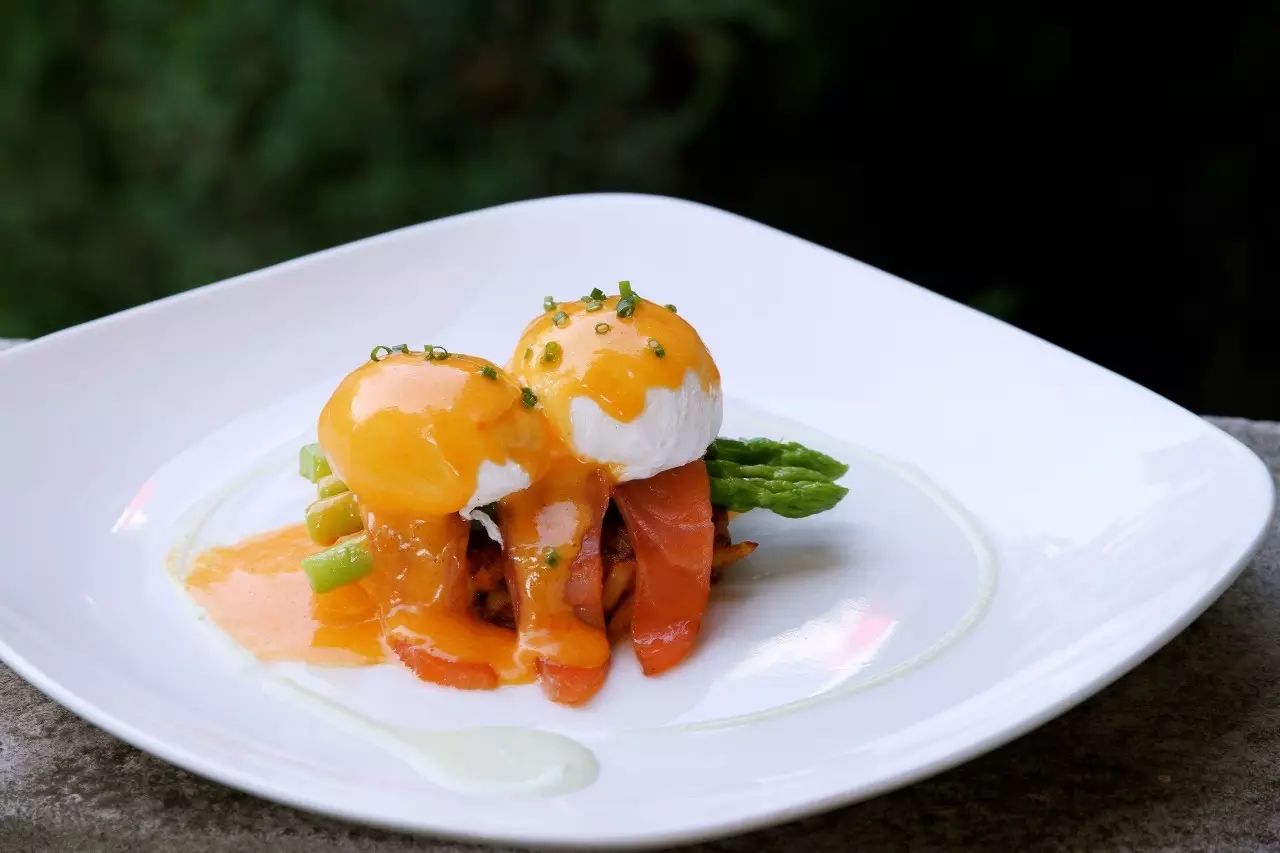 Our buffet will offer up a choice from chips and four salsas bar, spiced chicharrones, chorizo & potato taquitos with chipotle cream, seabass ceviche w/ passionfruit, spiced corn soup w/ blackened chicken, MAYA tres leches cake and much more.
我们的自助餐将从玉米片和四种沙沙吧提供选择,五香脆猪皮   、自制肉米和土豆玉米饼配辣味奶油汁,腌鲈鱼配热情果,玉米汤和熏鸡,玛雅三味蛋糕等等。
Breakfast Burrito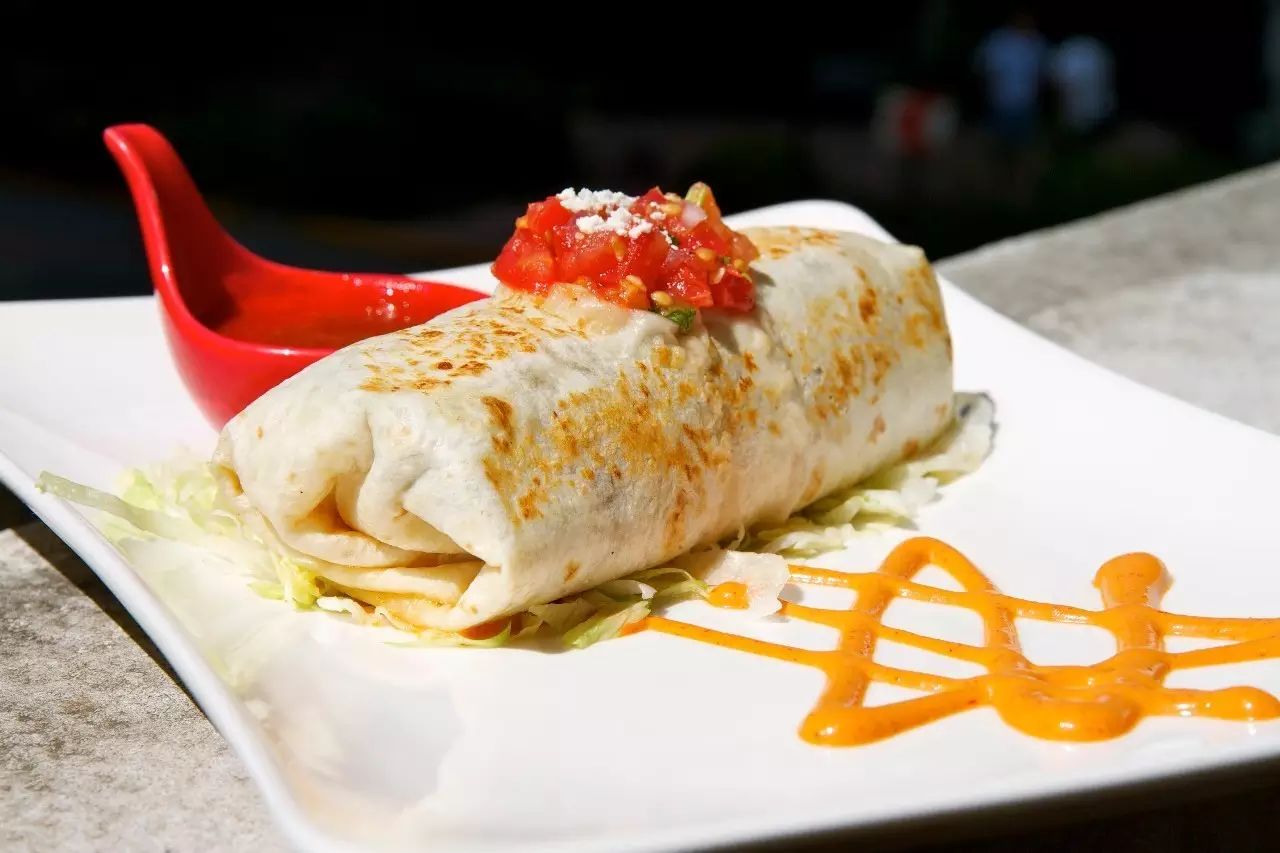 What can make this even better, you say? A drink deal! In addition to brunch, guests can enjoy free flow drinks at the following prices: RMB 150/person for sparkling wine and mimosas, RMB 165/person for classic margarita and RMB 125 for sangria & Sol beer.
你说什么能让这个更好?当然是酒水!除了早午餐,客人可以享受到酒水畅饮价格:150元/人气泡酒和含羞草酒畅饮,165元/人经典玛格丽特畅饮和125元/人桑格利亚、Sol啤酒畅饮。